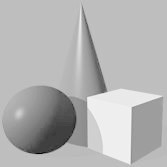 Welcome!
Paradise Creeks has been around for around 20 plus years, located in the western burbs of Chicago.
We want the secret to get out.
We have created a haven for nudists to come and relax, on the deck and patio, or in the pools and hot tubs. You can play volleyball, or bags, and just chill out with like minded people.
Enjoy the scenery which include a view of the creek and our koi pond, all on a 3 acre piece of property tucked away in the western suburbs. We cater to couples & single ladies and approved single male.
We offically start the season Memorial Day weekend and end Labor Day Weekend. There might be more after that, but they are weather dependent.
We have parties on Sunday days 10:30 am to 5 pm
Pictures of place on the bottom of events page.